Google is, by a country mile, the most dominant search engine in the world. About 90% of the world's search activity takes place on Google. It's turned into a verb FFS -"Did ye Google it?".
Hence, it's a big deal if you can get on Page 1 or even up to position 1 on Page 1. And, hence, hence… (if that's a thing)… reports of SEOs death have been greatly exaggerated.
But what if I told you you could get onto Page 1 of Google without SEO… without a website even…
'What sort of dark arts are these?' I hear you say or tweet… Well, it's Google actually. 
So committed are they to cannibalising the SERP (search engine results page) that they will provide you info from a source that doesn't even have a website.
Yep, you read that right.
You can display on the page 1 SERP without a website if you use a Google product called Google My Businesss.
To be fair, Google have been pretty good at spreading the love across the digital marketing community in Ireland. They ran a Breakfast Briefing series for a few years. That's now been replaced by the #DigitalGarage sessions.
This post is based on all the good stuff I learned at the most recent one (7th February 2020).
The rest of this article is based off the tweets I sent from the event. I used the Threader App to help kick-start the process.
Is Google my business worth it?
These events are aimed at helping small and medium businesses looking to grow using digital channels. HQ #Dublin for the first  #SMB session for 2020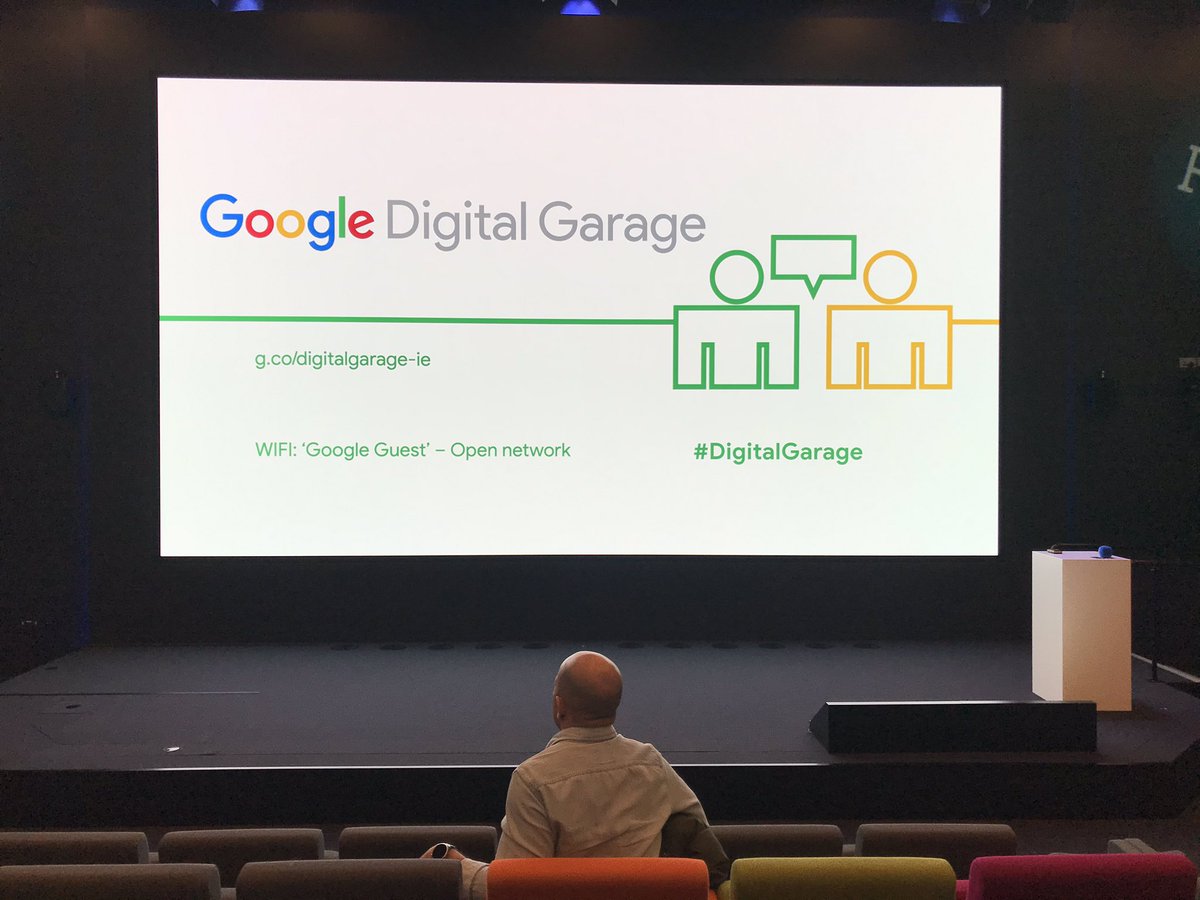 This session is on @GoogleMyBiz for #SMB as a shortcut to building an online presence
#DigitalGarage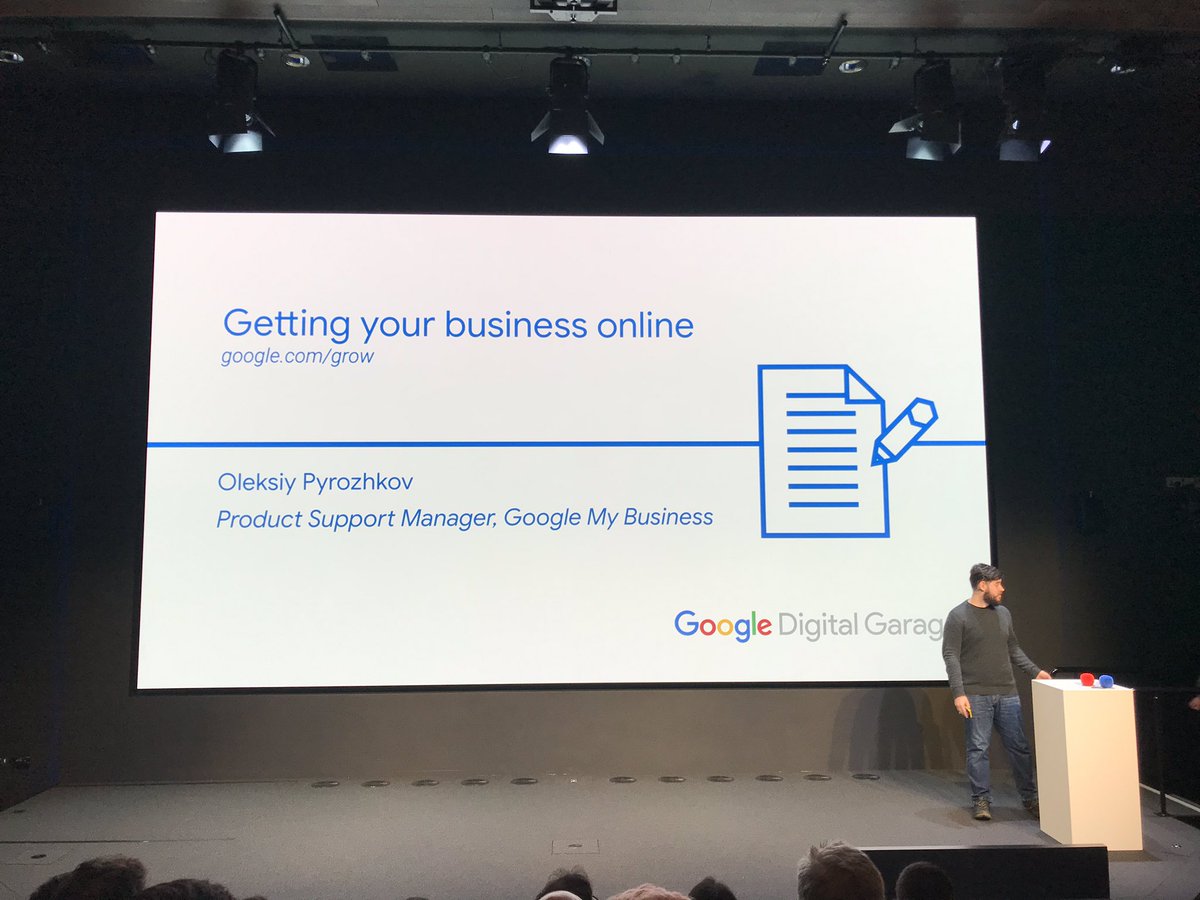 For an #SMB that is a destination, a venue or is a hospitality location the #GoogleMyBusiness is a great way to appear in SERPs even if you don't have a website.
#DigitalGarage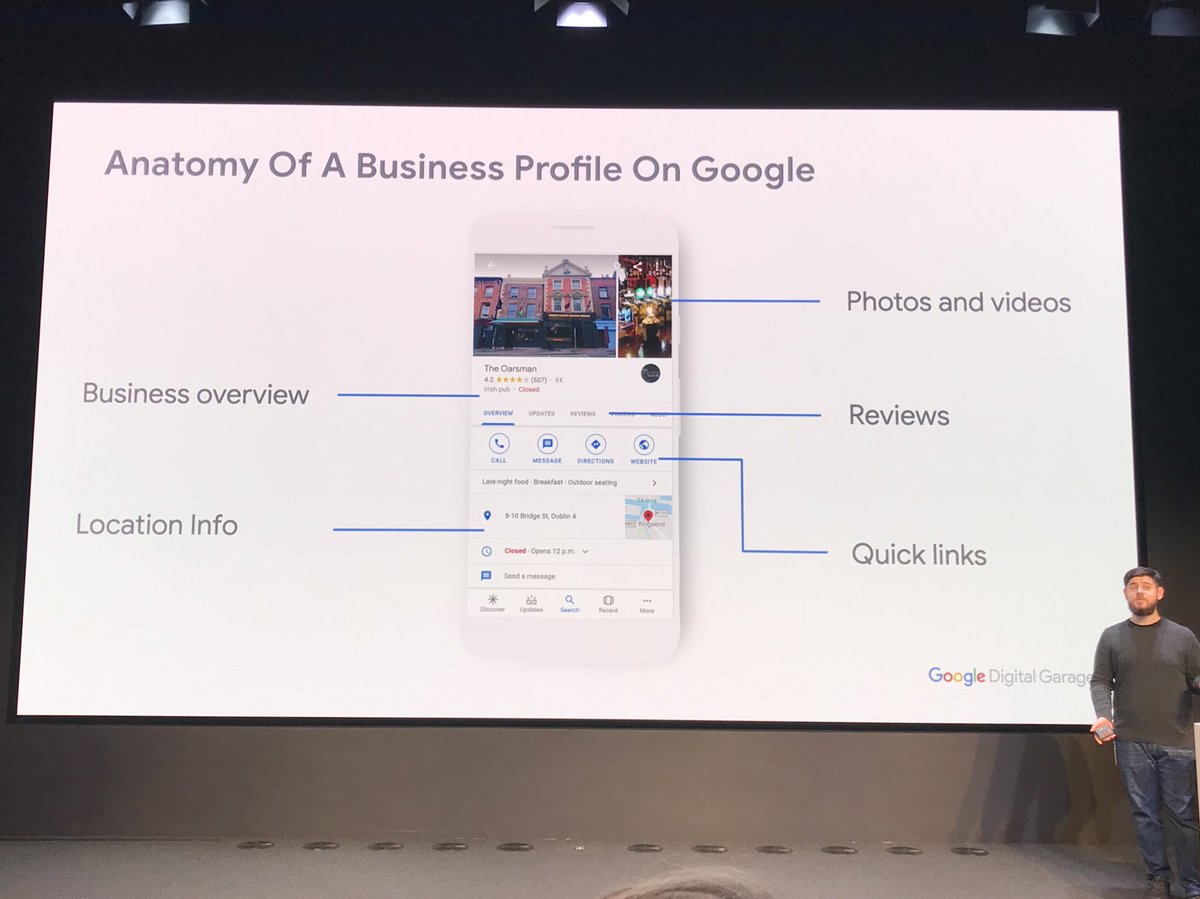 Verify your business address thru Google My Business -> this will connect to @googlemaps
Google Maps looks for
Relevance, Distance & Prominence – how widely known the business is, activity on your profile – which will improve your presence in Maps and the SERP. #DigitalGarage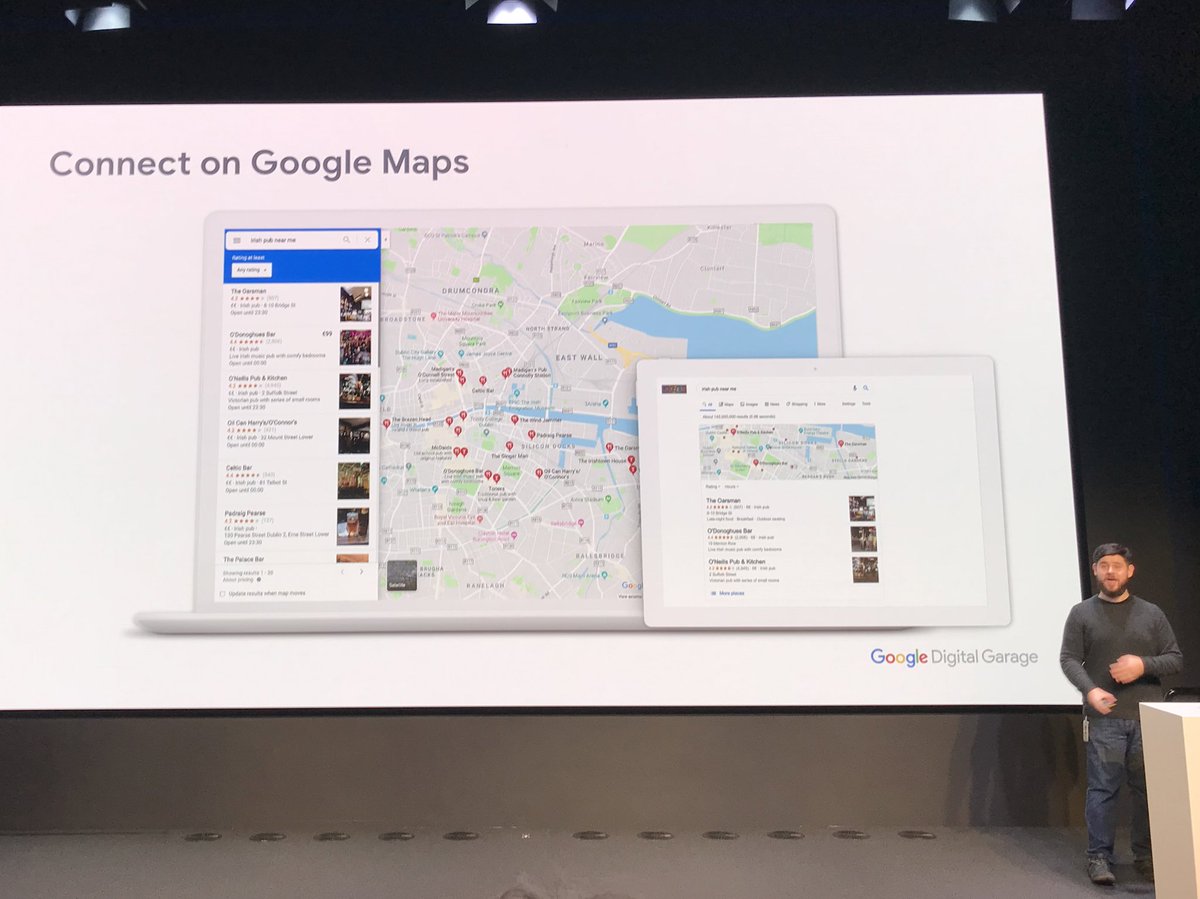 Of course, your Google My Business profile will serve across all devices. This will be especially useful for 'near me' searches on mobile… that's someone looking for your product/service right then and there.
#SMB #DigitalGarage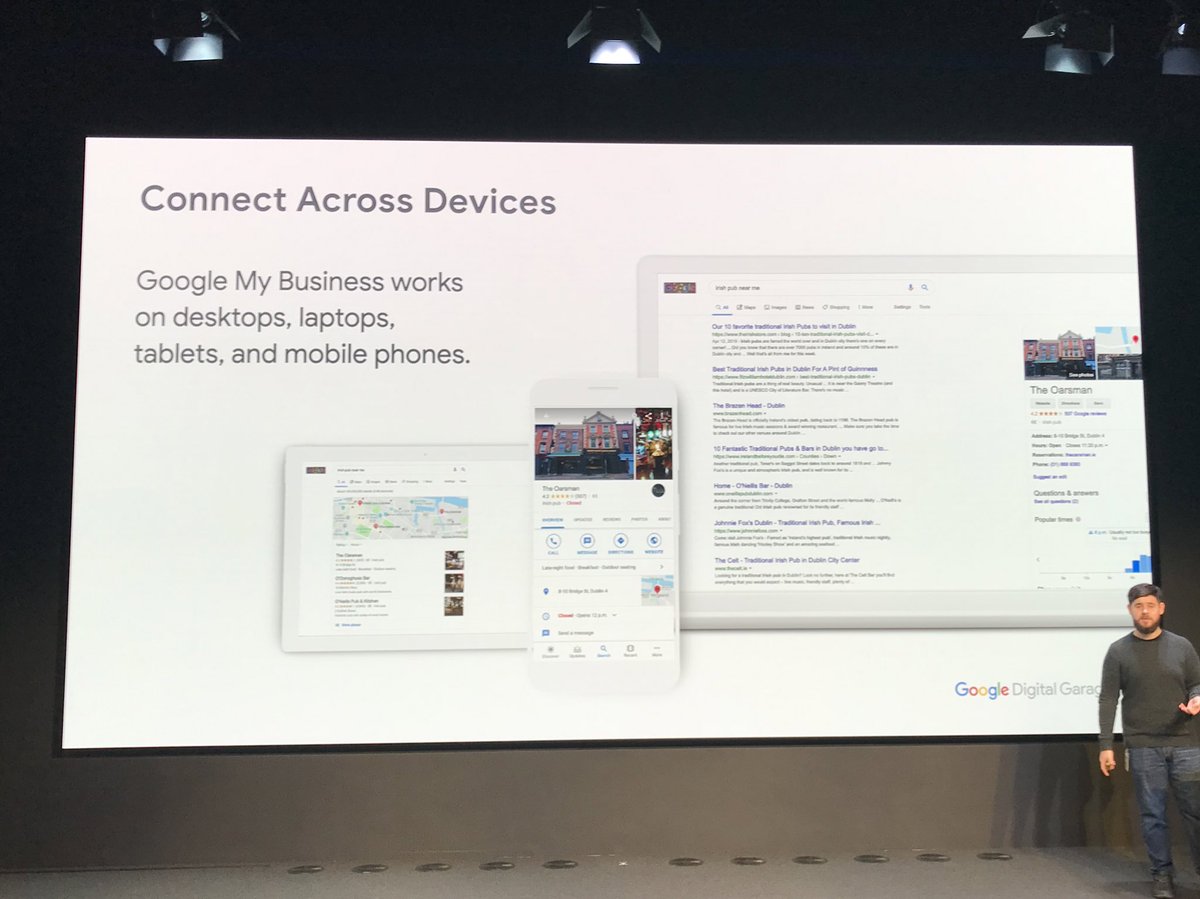 Best thing about Google My Business is the ability to appear in searches without having a website. 75% of people search before they buy and 30% of all Google searches on mobile relate to a location.
#SMB #DigitalGarage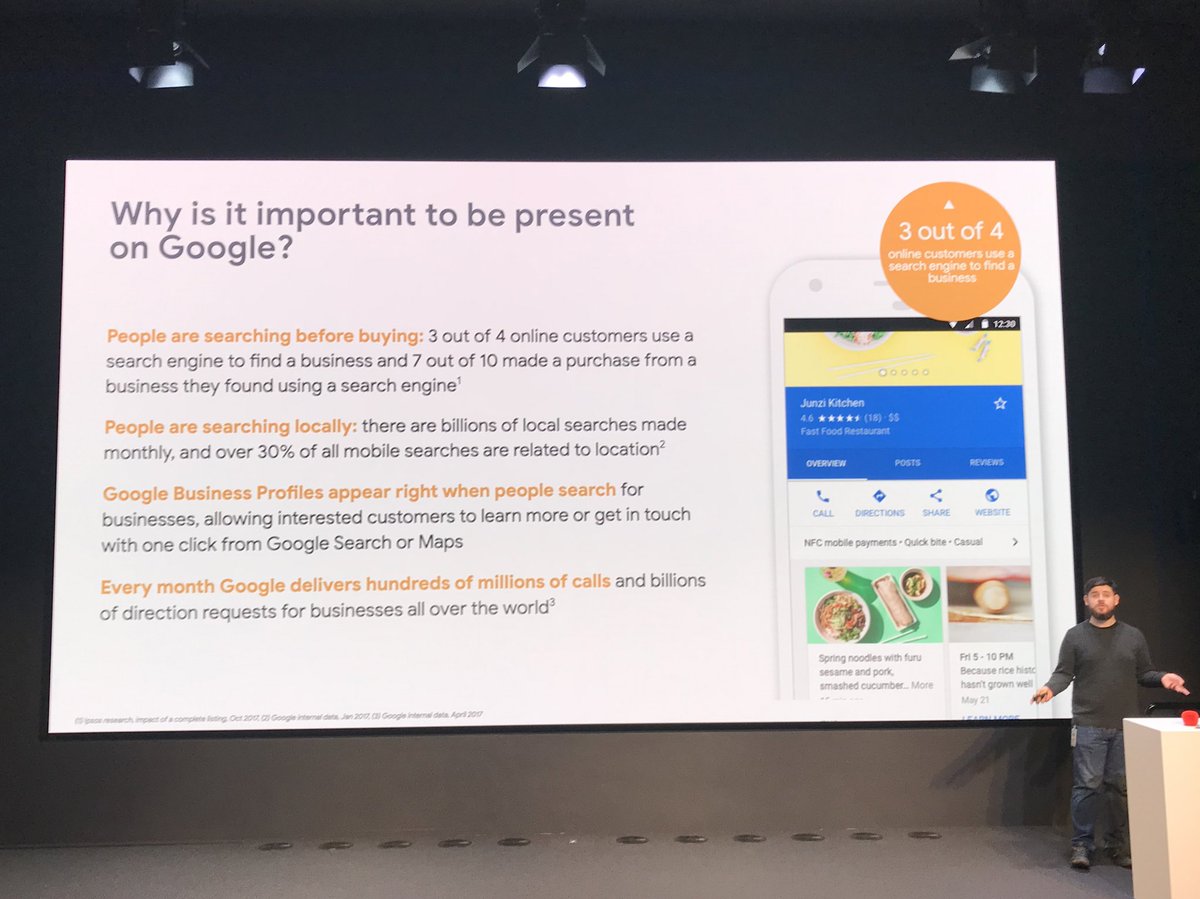 You can update your Google My Business profile with new info in your business, engage with people thru posts, messages and Q&A. You can also link to booking engines (like OpenTable) to facilitate e-commerce.
#SMB #DigitalGarage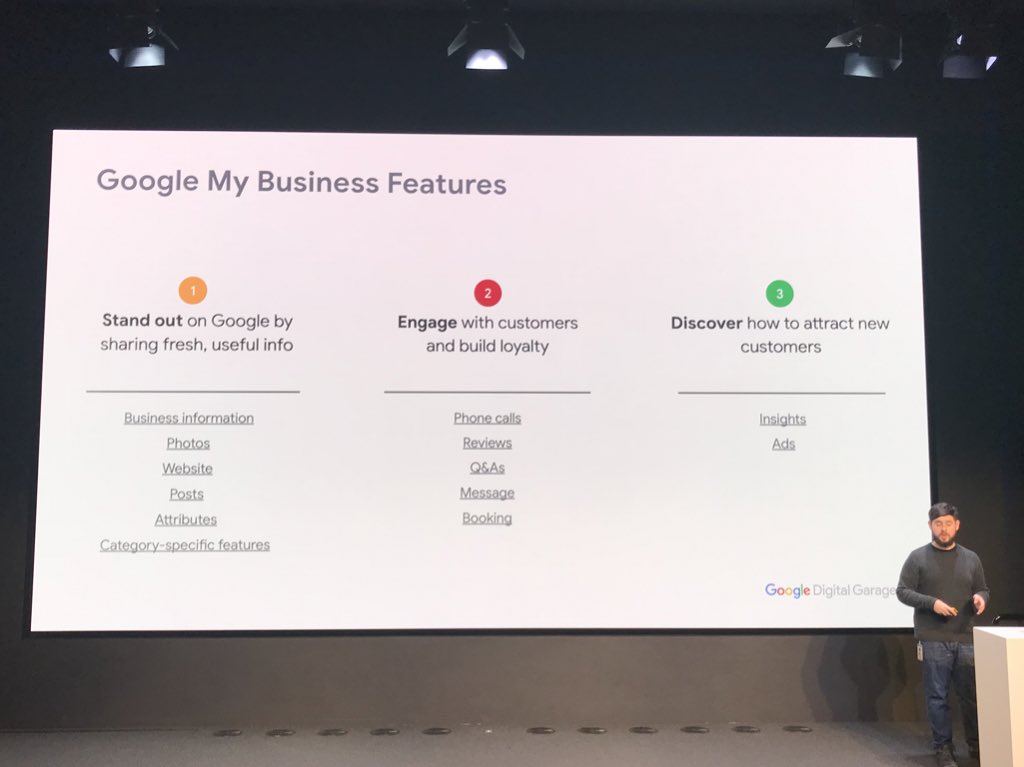 You can provide lots of really useful info, like
– your opening hours
– photos of your products and venue
– post updates, such as discounts and special offers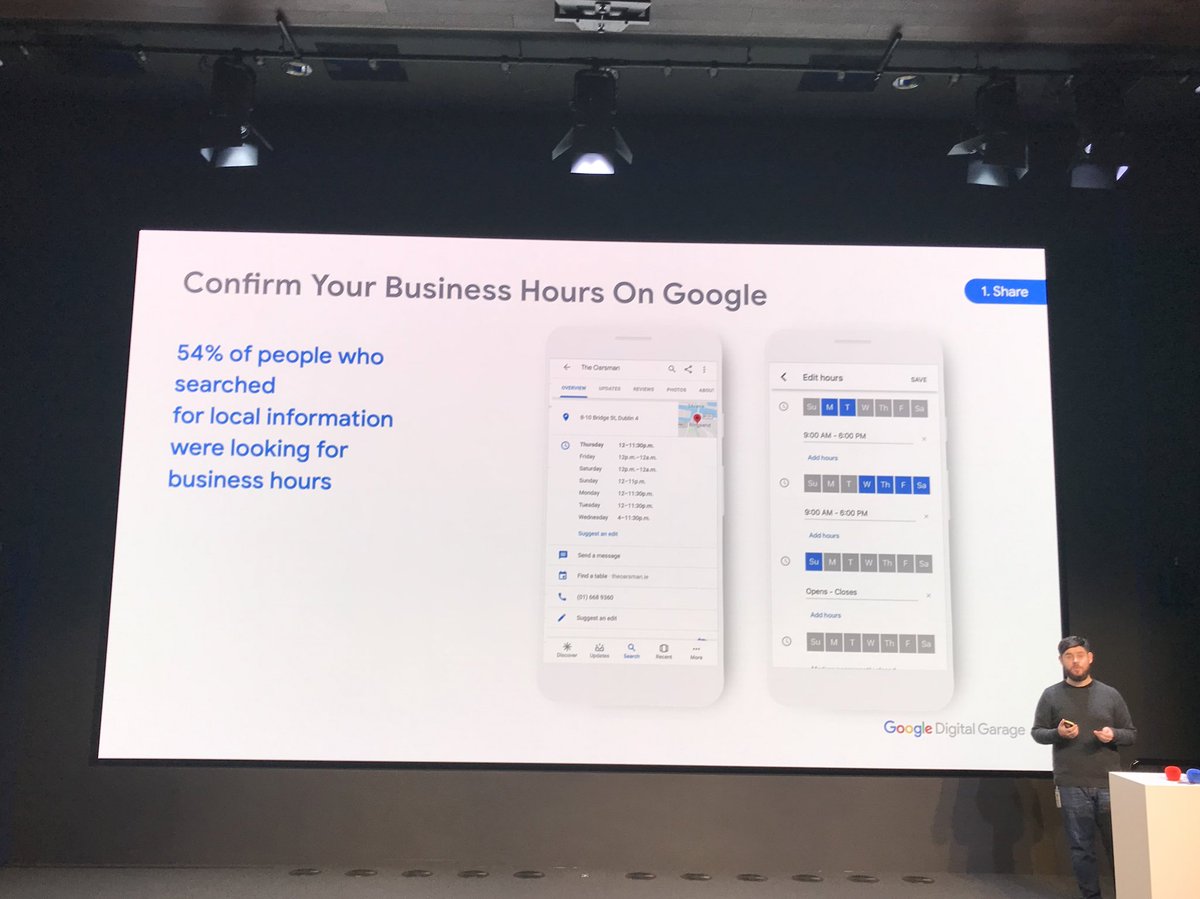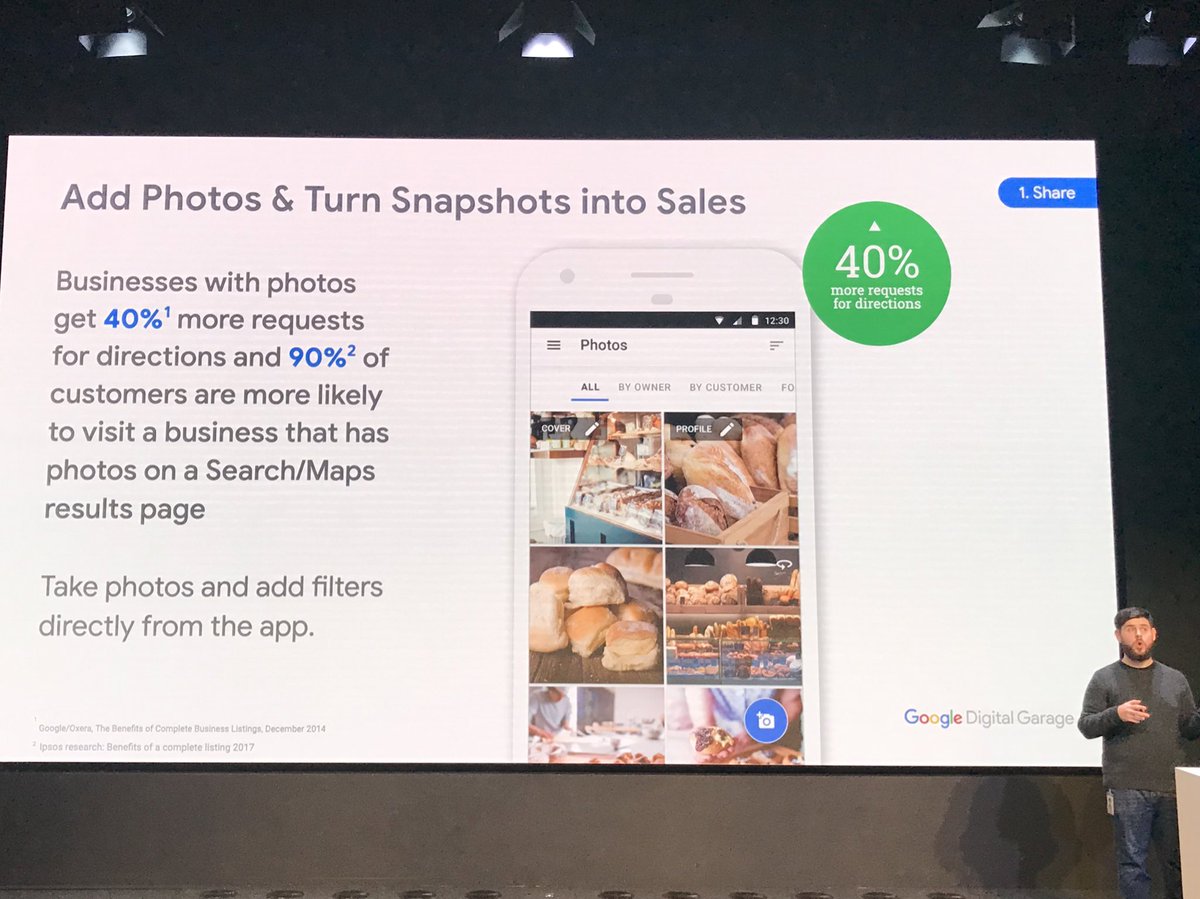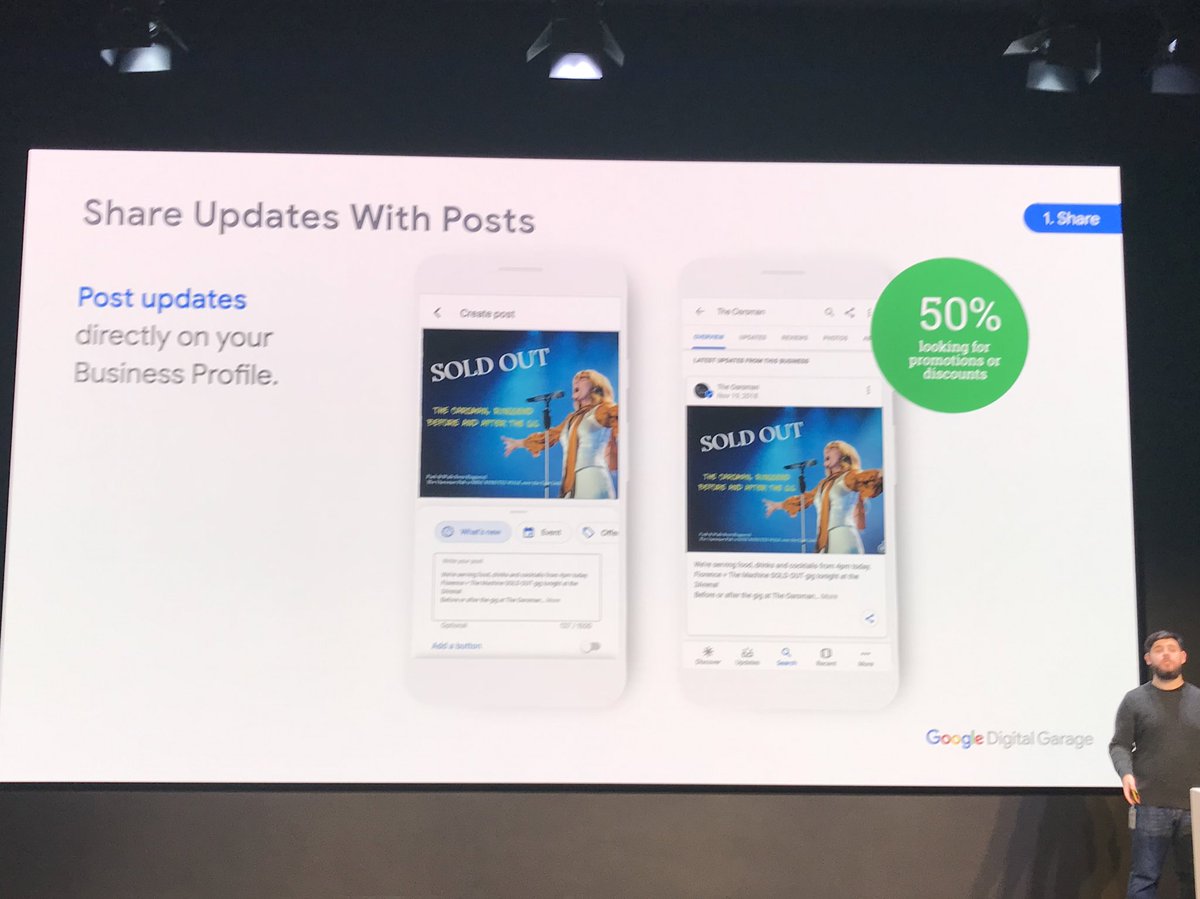 You can do lots of thing with Posts…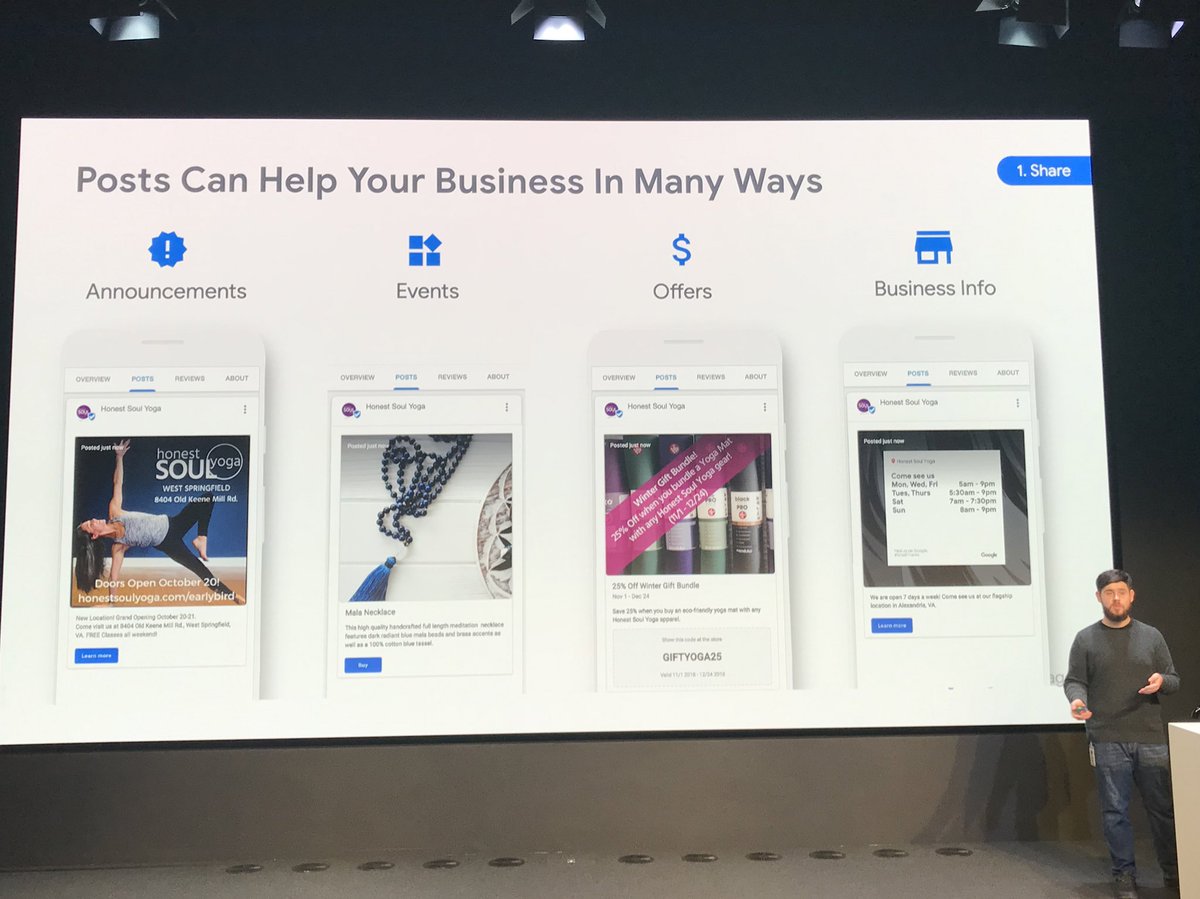 You can even set up a mini website for free from you Google My Business profile. Your address will be something like  http://YourBizName.business .pages
But you can register a proper domain if you'd prefer.